Conventional wisdom dictates that presidential candidates shouldn't choose a running mate that will outshine them.
Vice President John Nance Garner once said " "the Vice Presidency is not worth a bucket of warm piss".
I think we have the ideal candidate to run with Mitt Romney....
"Ladies and Gentlemen, the next Vice President of the United States of America....Urine Tinkle".
I hear that Urine is an expert in trickle-down economics.
This message paid for by anonymous supporters of Romney/Tinkle 2012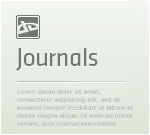 Small Government IN YOUR VAGINABy now you have probably heard the quote from Representative Todd Akin, candidate for Senate in Missouri, but just in case you haven't, here is what the man who many are calling Mister 'LEGITIMATE RAPE' said:

"It seems to me, from what I understand from doctors, that's really rare. If it's a legitimate rape, the female body has ways to try to shut that whole thing down."

This piece of unscientific NON-medical disinformation was put forth as a justification to refuse abortions for rape victims and victims of incest.

If your pregnancy test is positive, you MUST have WANTED it, so you should be punished by having to carry your attacker's chil